My Angel
December 27, 2011
Sunflower hair cut short, now grown ragged.
that little fairy with wings in her heart and those mesmerizing sapphire eyes.
I pulled her up and held her close,
that scent of lemons fresh diapers and honey
forever resting in my mind.
I yearn to bundle her up-
keep her this way, with me, for the rest of time.
but I have to bid goodbye to her innocence
for time rids that angel, my fairy, of it
and bundling only creates pain.
so love is the thing that will keep her with me-
My angel of joy and eraser of sorrow.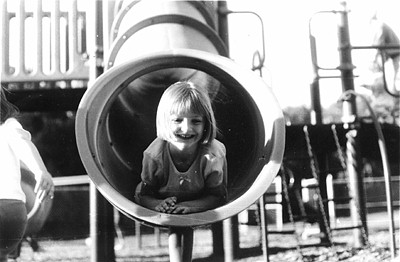 © Jessica M., Marblehead, MA