The Dark
December 25, 2011
The pitch-black night
Churns around me.
It swallows me into its misery
Deeper and deeper
And it never stops.

It's impossible to get out of it
I try to run
But I get nowhere.
So I sit
And I stare.

I stare at it
And it stares back at me
Into my soul.
It knows what I'm thinking
And it knows what I'm feeling.

It laughs at me
As i plead to it
To let me see the light again.
But it just laughs at me
And encloses me in its black walls.

It swirls around me
And suffocates me.
It knows I know I'll never get out
But I still beg
And it still laughs.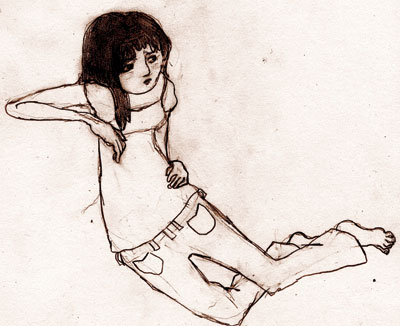 © Samantha W., Albany, NY