Falling out
December 24, 2011
Fear the unknown, that's what I was always told,
but what if the unknown is the person you used to hold?
How is it that we were once so close,
and now the simple thought of you, cuts like the thorns of a rose?
we used to stay up and laugh at nothing until the sun would rise,
I can still recall the feeling of your sweet, promising
lips kissing my nose, as I closed my eyes.
Now it all seems so far away, how could I realize my once cherished love,
had become a stranger in only a day?
It must have took time, for us to drift apart,
but I was blinded by holding on, and protecting my heart,
we didn't want the same things anymore,
you changed and so did I,
what we once shared was as distant as the clouds in the sky.
Like a foolish little girl, I still try to hold on to the idea of what used to be,
the days we were inseparable, it was only youandme.
It's hard to admit that I just don't know you anymore,
now a days when you visit, you knock, not just walk in the door,
our kissed are filled with sweet nothingness,
the absence of love, and feeling, none the less.
So comes the time to let you go,
I'll always remember you,
as somebody I used to know.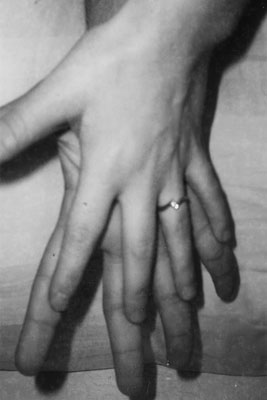 © Heather H., Phoenix, AZ