Time Passes
December 16, 2011
Time passes:
Clocks tick, passing time. Telling us we're getting older and that we're a second, minute, or hour closer to our death.
Time passes:
People grow, getting older. Telling us nothing stays the same and you have to keep moving to get where you need to be.
Time passes:
People die, leaving earth. Entering heaven or hell. But do you believe you get what you want handed to you when you're dead?
Time passes:
Earth is left alone, to grow on its own. Just a dull gray circle floating in space. Without people there is no color.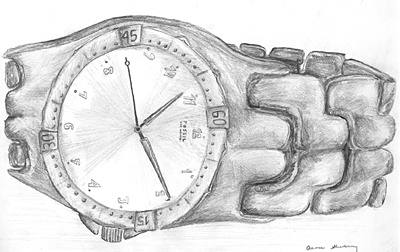 © Aaron S., New City, NY