The Renaissance Artists
December 16, 2011
Blending colors onto a palate,
Creating on canvas a complex ballet.
The shades twirl and twist,
until a million stokes are amidst.
Dancing and spinning in harmony,
Creating an act of larceny.
Swindling a scene of real beauty,
And plagiarizing it as something quite fruity.
Eloping the iridescence and luminosity,
Exploring every curiosity.
Capturing a moment in time,
Composing a dance of colors that harmonize like words shall rhyme.
A pirouette of yellow,
A cabriole of blues fairly mellow,
Failles and Fouettes of soft reds and pinks,
A coupe of green that almost winks.
Establishing the greatest mark in history they can manage,
Giving them great historical advantage.
The artist plays a role in this existence,
With a little bit of paint, and a fair amount of persistence.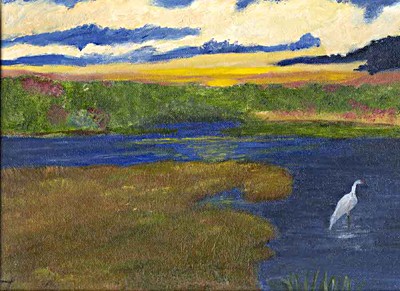 © Laura M., Scotch Plains, NJ