Mirrors
December 16, 2011
The mirror in your room,
Your guide to self confidence,
Based on your mind's image of you.
You are beautiful.
If you want long hair,
You got it.
If you want to look great in your jeans,
You do.
If you don't like how big your nose is,
It's smaller now.
Your smile is pearl white.
No blemishes,
No flaws,
You are perfect.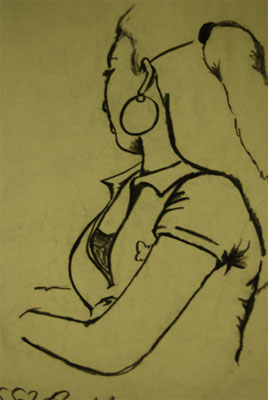 © Janessa B., Kannapolis, NC