Faith
December 15, 2011
She's discovered in the moment when Struggling makes himself known.
World sits atop your shoulders;
under her weight you crumble to your knees.
Miss Fortune kicks you face-first to the ground,
and Stress greets you as dirt slithers into your open wounds.
Oh, the pain.

Faith finds you there,
on the ground and broken.
Her sweet whispers react with sour Heart and Soul,
bringing them back to life more efficiently than Imagination thought possible.
The stork is seen flying overhead;
new-born Hope and Courage have been delivered to you.
Oh, the joy.

Faith urges you to your feet,
replaces the dirt with dust-
Heart danced with Beauty once,
and another song has come along.
She holds your hand as you take the first wobbly steps,
but soon you're dancing on your own.
Oh, the strength.

Around and around you go,
with perfect Harmony and outgoing Strength.
Faith stays close, playing her violin softly but with steady force.
You sway to her music as the dust disappears.
She string you like a puppet,
connected to every aspect of your life.
Oh, the courage.

World rises off of your shoulders,
positioning herself instead under your feet.
Faith pulls you along,
sometimes faster than your mind can manage.
At the end of the day, though,
she's holding you together.
Oh, what strong, courageous Faith.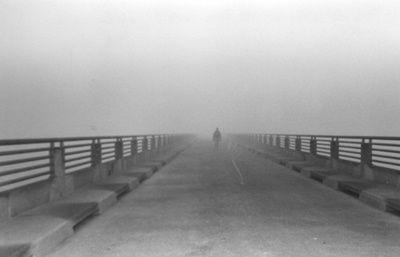 © Becky G., Westerville, OH