"Be the Best"
December 19, 2011
He clenches his teeth
As he hears the gunshot
Barely managing to endure
Another second
A bullet shot is a bullet lodged
In someone's dying heart

The rivers of blood
And sleepless eyes
Are lost behind the posters

How can you expect him to
"Be the best"?
When all he can think about is the
Life
He is going to lose.

The screams and tramplings
Over forgotten skin
Complement the "adventure."

"An exciting job in the heat of the action."
Especially when he sees his life, family, and arm
Flung before his eyes.

"Man management and
Communication:
Use these skills to help
Keep the peace."

He'll certainly remember the peace
He'd brought
When he hoists up the ghost white body
The void where his friend's smile used to reside
As the glassy eyes roll back into the skull,
He feels guilty for
Missing a second

That second he hated
Was the second he lost

He can't "be the best"
When perfection
Is slipping through his hands.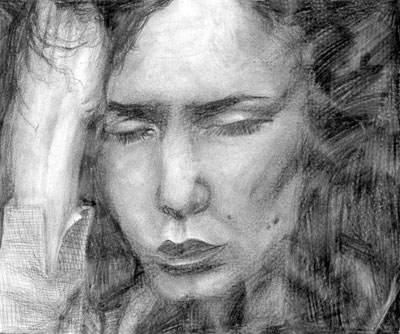 © Fallon K., Baldwin, NY