What I see in you
December 22, 2011
Your eyes are like the ocean,
Oh so deep blue,
Slowly I realize that I am drowning.
Just like the other girls lost in your sea.

Your smile can slice a heart in two.
Every moment I am mesmerized by your smile,
I feel the seams of my heart come undone one by one.
Yet I'm different than the other girls when it comes to this act, because most girl's hearts split in two once they see this lovely smile that you have achieved.

Your lips are like a bad addiction.
Their softness is enticing, you kiss at the perfect rhythm.
They will always leave a girl wanting more.
Yes that even includes little me.

Your voice is a siren's song.
Every word no matter how bitter is a sweet ring to my ears.
The song you sing plays in my head every damn day. I can't say that this is annoying because it is so catchy, and just like every other girl I run to your arms the moment you speak.

Your hands are gentle but have a touch of roughness.
As they caresses my face and can't help but know that they have caressed other's. Each time with the same grace and longing.

You are very special to me but I have no clue why I put myself in such a painful situation. Maybe it is the fact that girls like me fall for guys that leave like you.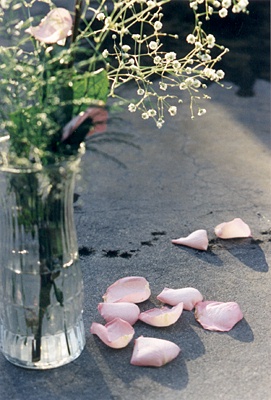 © Mary Amor, Fullerton, CA