Power to Your Imagination
December 22, 2011
The sky is green.
The grass is blue.
Who are you to judge what I do?
The clouds are brown.
The trees are white.
Doesn't the world look so bright?
Roses are blue.
Violets are red.
Isn't this such a messed up head?
Water is black.
Soil is grey.
Isn't it such a pretty day?
Monsters are real.
Reality is not.

Except to me;
this is what I see.
So to me it is
REALITY.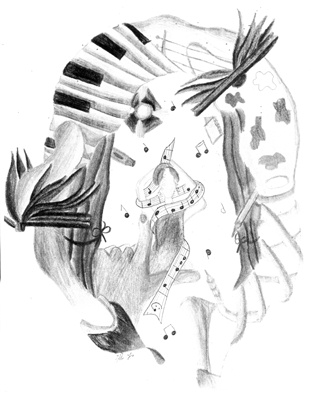 © Kelly L., Brooklyn, NY