Field of Dreams
December 18, 2011
On a field of dreams I sit
Staring up at constellations
In the shape of lost loves
And sweet memories that were long ago
Shoved into a drawer.
My fingers innocently outline
Your face and his smile.
My heart beats out of me
And soars up to where a moon ought to be
But when it reaches the Milky Way
It forgets about the beauty of the moon
And wanders its way over to where I placed you
In the sky of
Shattered souls and tired tears.
Here on earth
I am human.
I can be broken and
Torn a part.
On my field of dreams
I am protected
With the forgotten daydreams
Of you and I
Of him and I.
There's a meteor shower
And my soul feels something of a jolt.
It was my heart that found its way back to me
As I let go of forgotten daydreams, shattered souls, tired tears, sweet memories, and a moonless sky.
I walked away from my field of dreams,
And I could see an outline on a distant hill.
Somewhere not too far away called
The Future.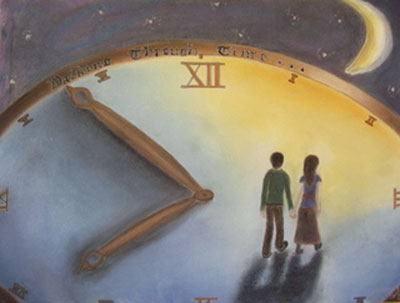 © Carollynn G., Hawthorne, NY