The Monster I Loved
December 17, 2011
You think you're cool?
Ha! You really do…
Allow me to quickly educate you.

Firstly, you make me sick,
But I suppose that doesn't matter.
My patience gets thinner as your ego grows fatter.

You pretend you're a goddess or
A Disney princess!
There has been no greater scam since the monster of Loch Ness!

I'm not simply ranting.
Trust me, it's hard to describe
Your absolute filth that others imbibe.

I have seen through you.
I know who you are.
You're just a machine, like a crane or a car.

You mission of malice
Is consuming your soul.
To destroy, to outdo, to depress is your goal.

You beautiful body
Will not last you forever.
It will fly away with the wind like a mockingbird's feather.

But your hate endures.
It will all your life.
The worst you can do is cause fragile strife.

I loved you once.
Perhaps I still do.
Surely! Why else would I be poking at you?

But it is not the time
Nor the place
To add to the human race.

Do not mistake this for weakness.
I will fight to the death!
I will not surrender until my last breath!

You SEE, you have issues,
And even then, you're not unique
On the surface you're successful, but your future's oblique.

The monster I loved
Was truly a beast,
But not in this way. No, not in the least.

You were talented in my eyes,
But you wrecked me with tears,
And you played on my hopes and my dreams and my fears.


I used to give the benefit of
The doubt.
But now your secret is out.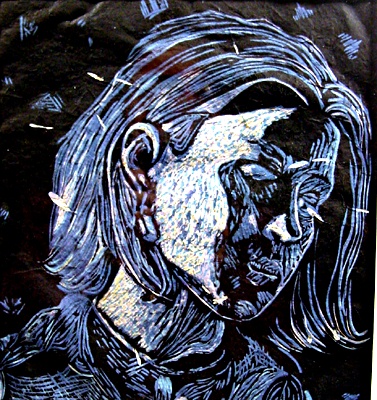 © Lauren P., Spartanburg, SC