Winter Snow
December 15, 2011
Falling down,
Falling 'round,
Gently so.

The wind here,
Now over there.
Flitting,
Swirling,
Twirling,
Everywhere,
Through the crisp air.

Juncos singing,
Joyously jumping,
in their wintery playground.

Look up,
Look down.
See the chilly blanket forming.

The world reborn,
Changed,
Renewed.
Donning its mysterious icy mask.

Step out onto the fragile crystal blanket.
Hear the soft crunch beneath your toes.
Walk through the awe-filling,
Lovely,
Wonderful,
Snow.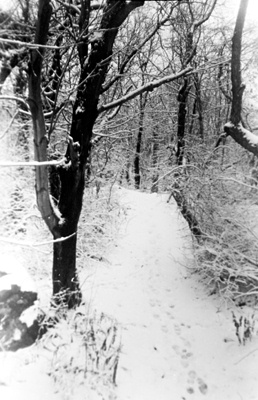 © Kelley C., Marblehead, MA