Discovering my sweet escape
December 15, 2011
The first time Harry Potter was read to me,
I lived in a small white house,
with two bedrooms,
one bathroom,
and I was always surrounded,
by my toddler sister,
or my over protective Parents,
some times even my beloved pets got under my skin.

I was in kindergarten,
and I had finally talked my dad into reading
A big kid book that I had recently seen at Target,
the cover was so pretty
there was a little wizard boy on a broom
and the title was all big and shiny and pretty,
"Harry Potter"
I had read aloud as we walked past it.

Something about that book cover
made me want to know the story behind it
and it was all I had been thinking about for probably a week,
which for a five-year-old version of me,
is a long time to think about something.

My dad came home with the first Harry Potter book,
and I rushed through all my little kid homework
I took my bath and brushed my teeth with no problems,
I ran to my room and tucked myself into bed.

My dad came in around five minutes later,
he sat down next to my bed and opened the book,
J.K. Rowling's
beautifully descriptive words
automatically captivated me.

This story was different from anything my dad had ever read to me,
it was actually a book,
instead of just a story,
it was so interesting
I remembered every character's name.

There was Hermione,
the know-it-all,
Ronald,
the royal chicken,
Draco,
the cute sounding meanie,
and of course Harry Potter,
the lightening scared main character.

I had never heard words flow the way they were flowing
I had never wanted my dad to read more
but that night it was like,
If he stopped
I felt like part of me would die.

So I begged him to read more
he got irritated and said he didn't want to,
that night I thought some seriously deep thoughts
for a kindergartener.

By the time it was eleven,
and I couldn't force my eyes to stay open,
I had made some very important life decisions.

First of all,
Harry Potter would always forevermore,
be my favorite books
and I would read them when I needed
to escape real life.

My other decision would be that I would write when I grew up,
I was most defiantly going to write a book,
an amazing book that flowed like Harry Potter.

Then I had an amazing thought,
what if writing stuff as close to Harry Potter as I could,
could be like an escape,
Like how it was to read Harry Potter.

I am eternally greatfull
for that night that I discovered
my sweet escape,
and realized my life dream.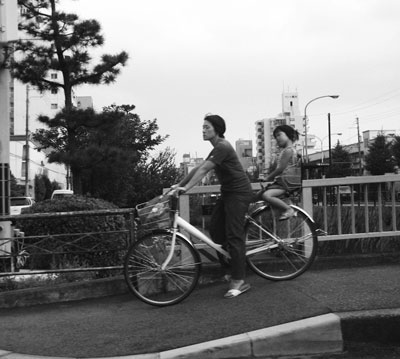 © Elizabeth C., Andover, MA