Mommy-Goddess
December 15, 2011
Rising up from the sand,

Flame flickering in the night,

Long limbed Shiva stretches towards the heavens.

The world looks down,

Moon Goddess glowing,

Soft veils of light flowing down,

Watching over the solstice.

Long skirts brushing the ground,

Dancing barefoot to the East,

Calling the winged ones to us.

Brought together,

Bright patches in hand as the sparks fly,

Watching the Goddess circle.

Years spin by as faces age,

The Child becoming a maiden,

The Maiden becoming a woman.

Linked together by our womanhood,

We watch the Goddess who called us forth,

Bringing us to our state of wholeness.

And she continues to dance on around us,

Her skirts flowing as she flies,

Fingers reaching for the stars.

Watching the Mother Goddess.

Watching the Mommy-Goddess.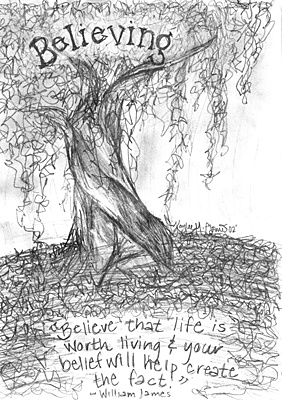 © Kaylee E., Coraopolis, PA