Who Am I? (eyes)
December 14, 2011
Hair up in a messy 'do
Black and white eyeliner
framing my light blue
eyes- Who Am I?

I am not the girl I once was-
this place has tainted me.
I hide behind the lines that have been
carefully drawn across my face.
My face, and these lines-
these lines have become my mask.

In the mirror, I see a girl-
she is not me.
I look into her eyes
and see fear, see regret.
See everything I never knew.
But those eyes- they're still mine.
They are still blue like the sky.
But, I ask again
Who Am I?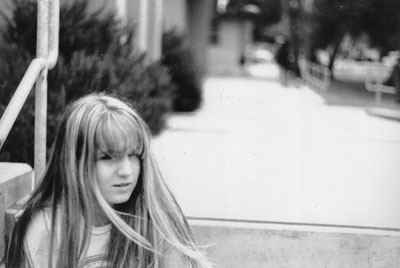 © Alyssa R., Pacific Grove, CA