Death
December 14, 2011
I didn't even hear him come in
even though I was sitting right by the door
next to you.

I should have noticed
when he took your other hand
as I did.

I spoke dreamy whispers that floated into your ears
but he spoke broken glass
that clogged your throat
and fogged your mind
so that my dreamy whispers became distant thoughts.

I pleaded you to stay
but you submitted to him
when he offered you wings
and a door.

You didn't even tell me what you saw
when you opened that door
before you were gone
and I wondered why you hadn't turned around one last time
to stare at me with shadowed orbs
and tell me everything was going to be okay.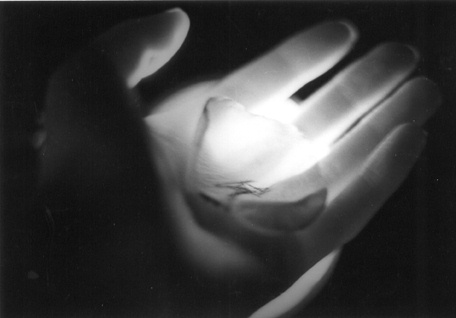 © Feichen Z., McLean, VA