Always There
December 8, 2011
I'm terrified
Of what life has to offer
The dangers of this unforgivable
World
The tears that fall
Are weakness dripping down on my
Warm skin.
Sometimes I hate life
And I can feel it hates me too.

Life's a mess that I'm tired of cleaning up
Sometimes I want to let go
Be free and be me
The pressure of being perfect
Is a bundle that's wearing my back down
My eyes are blurred by the tears from within
I'm tired of being confused, let down
Lied to, not believed in
When will I be set free?

But sometimes
I see that
Little speck of sunshine
In my darkest of moments
Hope.
She's hard to find
Just like the transparent air
But if you believe it
She's always there.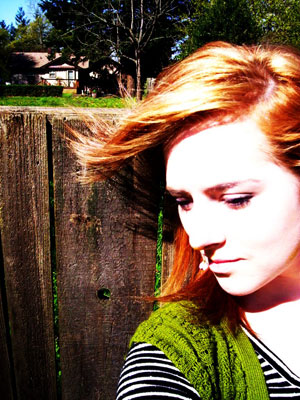 © Anna K., Portland, OR