Sunflower Seed
December 8, 2011
Lying on the cold pavement,
A mere seed awaiting a horrid fate,
I stare up at the tranquil blue sky.

Nostalgic for the delightful days of old,
The fairy-tale life of the past,
I smile at my good friend, the sun.

He was an everyday visitor to my old home,
His bright, warm, shining face,
Unfailing, pleasant, comforting.

But this beautiful life did not last.

My glorious mother had been unwell for days,
Her luscious stem turning brown,
Her yellow hair falling down.

On the day her head began to droop,
A dark form cast its shadow on our home,
Blocking out the sun's beaming face.

Looking up at the towering mysterious figure,
Panic gripped my tiny heart –
But worse horrors were still to come.

With a long gleaming blade,
Quickly, seemingly without a scruple,
The form chopped off my mother's head.

Shrieking in fright as I and my family
Plummeted toward the ground,
I felt the evil brute catch us in mid-air.

Total darkness then surrounded us,
And we were roughly shaken about,
Separating mother from children.

Some of us youngsters were grabbed right away,
To become seeds for future mothers.
The rest remained in the dark enclosure,
Destined for another fate.

So here I lie.
Food for the birds,
Awaiting the end.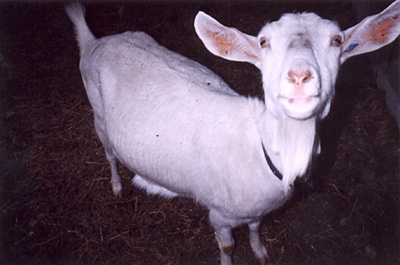 © Todd C., Wilmington, MA