Dawn in Brooklyn
November 15, 2011
Dawn in Brooklyn is an afterthought of Manhattan,
like a buttered dream.
Space piles in your throat, sweetening your voice
and slipping down into your heart
wiping the dirty window that suffocates your thoughts.

Dawn rustles through Brooklyn
whispering into ears of yearning dogs
and pulsing against alleys
of vacant ponders.

Dawn in Brooklyn is coated with a sewn blanket,
carefully peeving the unknown atmosphere.
The sky's pulp drifts down to your feet
tempting you to turn around
and snuggle deeper into your dreams.

An expecting sun hits the sky like a fight.
Colors bounce off of everything the eye touches,
and even the coldest heart is warmed
for it is reminded of comfort and love.

Hardly a step is taken across the carpeted borough.
Sleep wafts through open windows and into your nose like baking bread.
As I descend down the subway's staircase,
I leave only but a footprint in my wake,
until school ends and I come back home.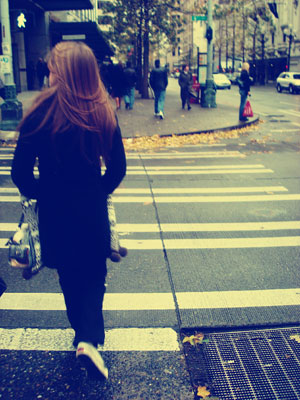 © Adria O., Edgewood, WA