Little Girls
October 24, 2011
I remember sitting on the trundle bed when I was small
white as snow, wispy pale curls down my back
envying the braids of the girl black as coal
so thick with beads woven right in
she brushed mine with a pick
and tugged it till my eyes watered
and I had to bite my lip
but when she finished
my braids were fraying and thin as spider's silk
I ran my fingers through her hair,
and when I found it slick
told her my mama washed mine every other day
and she said that explained why it was so pale and weak
and if I stopped,
I could have nice hair like hers.

I didn't let my mama wash my hair for two weeks after that.
My braids are still made of spider's silk,
and the little girl black as coal
doesn't come over any more.

As she got older,
the world taught her to envy mine instead
I always thought that was twisted.

Sometimes I wish we were still young enough
to have our own opinions.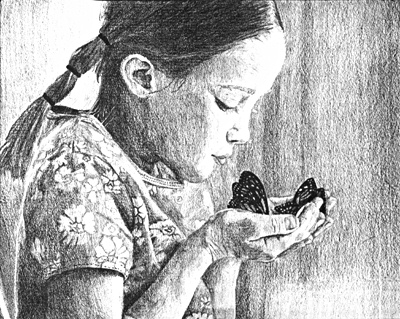 © Alina L., Holland Patent, NY