At Night
December 12, 2011
At Night,
tonight,
soft gush of wind blew through the crack on my window,
the sound of twigs crackling up against each other,
the moist in air from the heavy rain,
flashes of lighting with break of a heartbeat,
the clapping of the broken windshield in the attic,
sound of soft movements above me,
in a haunted looking house,
with myself dripping wet,
making my clothes see through,
my friend had turned blue and cold,
he was bitten by lethal python,
since we both stranded in this spooky looking woods,
just how I wish for sun to rise,
rise beyond the horizon,
but I wonder,
is my friend going to make it till then?
it is in the hand of God.
I,
a powerless being have no power,
and no power to carry my friend to safety,
as when I try to hold him,
I just couldn't do,
because my hand just go through,
I hope people will find him,
faster than I do.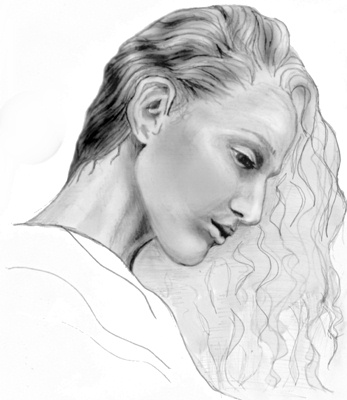 © Danielle H., Anchorage, AK