Scars, Shadows, and Reality,
December 11, 2011
Everyday I experience a different kind of pain.
And all that pain, stays with me. It remains, like
A scar.

When I look in the mirror, I count the number of scars.
I count them until I lose track of how many there are.

The hardest part is facing the people who can see your scars.
And for those people who can't see them, there's a part of you
That wishes to let everyone else know who you really are.

Everyday my fears come back to haunt me.
And those fears follow me, like a shadow.

And, like a vampire, I have to avoid the sunlight,
Because where there's sunlight, there will be a shadow.

The hardest part is, living in darkness and thinking
That living in that darkness is worth not having to
Face your fears.

Everyday, I wake up to a new kind of nightmare.
And those nightmares I can't escape from, like
Reality itself.

And, like any other person in the world, I have
To live up to reality no matter how frightening it
Can be, I have no choice.

The hardest part is, trying to change it.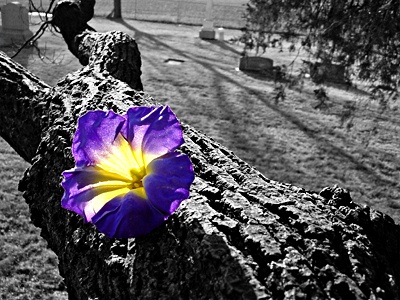 © Greg K., New Lenox, IL