Regrets, Lies, Pain....
December 12, 2011
I'm a broken girl who carries herself well
Someone like you could really make things alright for someone like me
See my smile and assume I'm happy
A smile can hide so many pains
Wishing things were different, everything's the same
I don't not exist to impress the world
I exist to live in a way that will make me happy
We used to mean everything to each other
Now we're back to were we started ... strangers.
I don't see how this can get anymore stranger
If a person really loves you, they'll listen to what we say
Not to what they hear from others about us
They think they don't have to listen, but that's a must
Many of us hate being alone because then all those thoughts we've tried so hard to forget come back rushing
Every spoken words turn into fight and fussing
I'll never run if I'm not ready to steep
And I'll never forgive if I'm not ready to forget
If it doesn't kill us, it shapes us.
If it doesn't break us, it makes us.
Sometimes, you have to get knocked down lower than you've ever been to stand back up taller than you ever were
Where did it go wrong?
When did it all start to fall apart?
I've never needed a man, I only wanted one
Everything I do isn't good enough, so I'm done
Don't you dare think of giving up
I'm here, I'll be your pick me up
For me to fall for you , you have to be worth the fall
Come to find out, you're not worth it at all
Everyday may not be good, but there's something good in everyday.
Don't give up, we'll make a way
If you didn't have bad times, you wouldn't know how to enjoy the good.
Sometimes it's best being misunderstood
Keep this smile on my face while wearing the mask
I wonder how long this is going to last
Before somebody figure out this charade
And realizing , I've been playing a game
A Lying game indeed
There's so many things I need
I've made mistakes but who hasn't ?
Let's take a ride , go ahead and fasten
Your seat belt for it's going to get bumpy.
And along the way, I might get grumpy.
Regrets Lies Pain... THIS IS MY LIFE.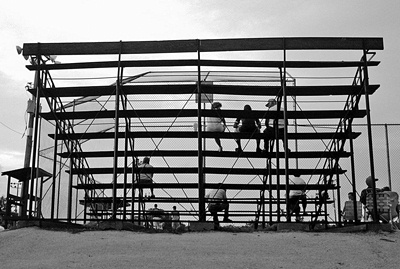 © Katie C., El Dorado Springs, MO