My Rose Colored Stalker
December 9, 2011
Roses are red,
violets are blue
I have a stalker
how about you?

You go to my school
that's all I know
You snap pictures of me
when you think I don't know

You follow me home
staring at me through the window
You kinda creep me out
though that's an understatement, I assure you.

You have a crazy obsession.
I should feel afraid
Though you're just my stalker
I'm in your crazy obsessive game.
I file a report,
to get you off my back
Stop following me around
like Missy, my pet cat
You may be very handsome,
but looks can be deceiving.
I think you might be crazy
you may fit well better in a mental institution.

I don't know if you like me,
or to you this is just a game,
but to finally get you off my back
I finally moved away.

Later I found out you had died.
Jumped off a bridge, they said
you wrote a note to your parents
saying now you'd rather be dead.
I think this is my fault.
That you died for my love.
Sadly, I could never,
love an obsessive stalker of such.

Roses are red,violets are blue
you were my rose colored stalker,
I'll forever cherish you.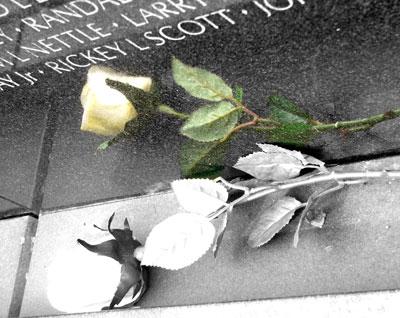 © Kimber E., Yorktown, VA