Mortale Blu
October 12, 2011
Static shocks the breeze out of the treetops and the forest explodes into silence.
Infine!

A small girl is frozen in the hush, her hair slithering through the charged air like a cobra from a basket. All around her, the land seems singed and bruised, rotting into blackness.
Speranza!
The sky is satiated, ripe with relief, and the earth snaps with desire. It sets the horizon ablaze with bright, searching fingers.
Aiutateci!
The clouds finally melt with sympathy, but only long enough to wet the girls cheek.
Smaller then a tear and quicker than a kiss falls a single
drop

of rain.
Then the storm is distant and mocking once more, the color of ashes, before it is whisked away by a selfish breeze. The girl stares into a deadly blue sky.
Vi aspettiamo per la pioggia, il fuoco aspetta nulla.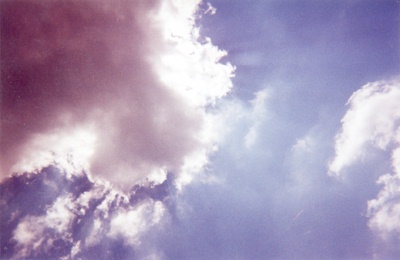 © Kena A., Huntsville, AL