Tell Me
October 12, 2011
It's stupid, right? Tell me it is.
Tell me she's better. She's prettier. She's funnier. You can't get enough of her.
Tell me I'm not good enough. We're just friends. You wouldn't notice if I was gone.
Tell her I mean nothing. I could never come close. She's overreacting.
It's stupid, right? I'll you it is.
I'll tell you I don't care. There's nothing between us. What people are saying is so wrong.
I'll tell you not to worry. I've never even thought about it. I can't see us like that.
You tell me I'm right. It'd be weird. This whole thing is messed up.
It's stupid, right? Prove it.
Don't text me. Don't ask to hang out. Don't be there when I need you.
Stop being a good friend. Stop giving me compliments. Stop flirting with me.
Let me go.
Maybe I just need to let go.
But that's stupid, right?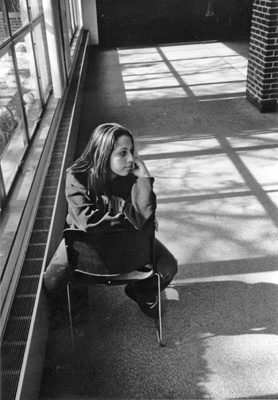 © Leighann E., Westport, MA