The Process of a Poet
November 30, 2011
I am going to write the best poem ever
Similes will be as plentiful as the stars in the sky
I can use internal rhymes a couple of times
I will be absolutely adamant about my application of alliteration
And my hyperboles will extend for miles
I will use jiggy slang
Onomatopoeias will provide bang
And analogies will be as essential to my poem as guns are to gangs

Will it be a form of personal expression?
Yes.
Will it teach you a lesson?
Yes.
Will I ask rhetorical questions?
Yes.



My topic will be as hot as the tropics
And epic
The opposite of microscopic
I might write about music
The smooth sounds that soothe and surround me
Sweet like a philharmonic
I might write about how I seek to stop the stereotypes I see in school
Social groups perfectly formulated like a conic
I might write about the significant stress I suffer through
That makes me want to explode like bang atomic
I might use repetition.


However, first I must procrastinate
Before I write my masterwork
I will pick up the phone and order some Master Wok
Before I can open my get my thoughts rolling like stones
I will sit back and ride with the vibe of the Rolling Stones.
Before I find my stroke of genius
I will stroke my…
Cat Giorgio.

Now, I am sitting in my disheveled bedroom
Establishing a sense of place.
I look down at my ripped jeans, and up, at my punk rock posters
Showing, not telling of my teenage angst and rebellion
The cold rain pounding on my rooftop sounds like
A sensory detail that improves the quality of my writing

However, my poem remains as unwritten as a Natasha Bedingfield song
Where do I begin?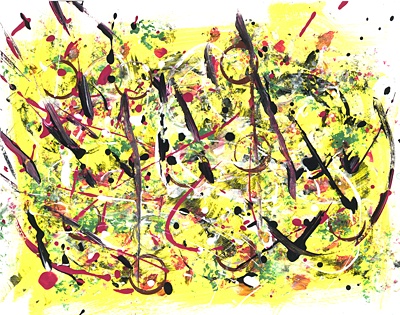 © Jeaunice B., Conyers, GA