Drip..Drop..
November 30, 2011
I am a freak.
A freak with a plan
A plan no one can understand on this death spelling earth! No one know what happens in my heart, my heart has stopped,
the beat of a tiny tin drummer.
BOOM.
Watch me.
See me fly, so high, the birds in the sky would've died, and yet...
I live.
Victorious at last, the withered have left and their shadows of regret are gone to.
But that's not what they said.
Scribbled words pierce my soul,
my brain, jumbling up in a cacophony of screams until it's silence.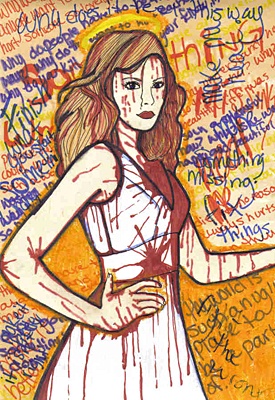 © Sara D., Aiken, SC