Goodbye
December 9, 2011
Flaws and weaknesses.
Everybody has them,
Some more than others.

Ever since I could remember,
I was insecure,
The way I acted, the way I looked
Had to be perfect,
But nothing is ever perfect.

I can still remember the day we met,
You were so kind,
Something about you stood out,
You were everything I wanted to be and more,
We became friends,
You were my role model.

It was hard to hold back
The tidal wave of jealousy.
I restrained myself,
Not to let my envy show,
But deep down in my heart,
The chains loosened one by one
As selfish pain stabbed my soul.

Because of you
My insecurities began to grow
Like a field full of weeds.
Everything you could do
That I couldn't,
Made me lose a part of myself
That is unexplainable.

Yet as my idol,
You gave me strength and courage
To change myself
To do the impossible.
Through obstacles, you were my candle, my lamp,
My light.

You sometimes brought out the real me.
I will always cherish those moments
When I was outgoing,
When I had fun,
When my friends saw me through different eyes,
When I was myself.
I have you to thank for that.

But right now,
We have grown apart,
Yet we were always nearby.
Confusion about us,
Stirs in my head
And my heart plays tricks.
I can only take so much pain.

You never really needed me.
It is time I walk away and never look back
And cry the tears that will never fall.
I am going to be a baby bird and take my first flight.
Whatever happens next is up to fate,
But something inside me says that
I will find that silver lining, that end of the tunnel,
And I will be alright and so will you.

Dear friend,
Goodbye.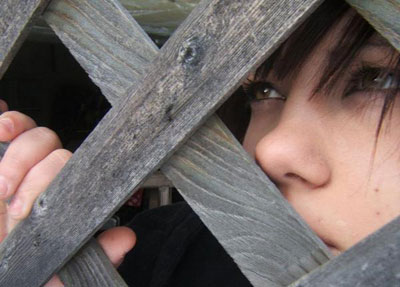 © Krystal B., Bloomingdale , IL