Beast Mode
December 3, 2011
Is love real? How can you tell? Is it the feeling of happy or the aching left to
dwell? Left behind as she moves on, my feelings stayed, and now hers are gone. I
think love is blind because she lost all that she could see, i wish she could
open her eyes and see what she's done to me. A knife in one hand and my heart in
another, there's only a few I've loved, especially her and my mother. You may
say I've gone crazy but its crazy for love, you've gone to someone else, and my
mother has gone above. Don't love for who i am but what I've done, that one guy
was right, i am nothing but a worthless son. I've tried all i could and nothing
ever went right, i lay here and just wish all night. Heartache is my biggest
fear, but when i hit depression everyone better stand clear. Stand back as i
explode, your going to learn real quick the definition of "Beast Mode". All you
can say is call down and cool it, i say give me one round, silver bullet.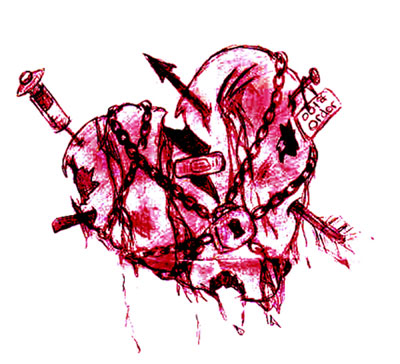 © Asia B., Hudson, MA