A Decision That Lingered.
December 10, 2011
-Awake again, my mind was racing.
-Thoughts and memories of you I'm chasing.
-Of who you wonder, well you should know.
-And if you don't, then you should go.

-Outside I walk, the air was chilled.
-The sun was rising, making the sky look thrilled.
-But to me it wasnt, it was miserable.
-It reflected something, my heart stood still.

-It was me of course, my feelings alone.
-Alone, the word, chilled me to the bone.
-And thoughts of one person, soon filled my head.
-Those very same thoughts, which I tried to shred.

-To the horizon I looked, a shadowy figure stood still.
-It was staring at something, hard enough to kill.
-The eyes were begging, for what I wonder.
-I sighed as I knew I was already six feet under.

-So slowly I approached, the figure know visible.
-I stopped dead in my tracks, the image impossible.
-Closer I crept, the memories became real.
-A decision that lingered, do I follow what I feel?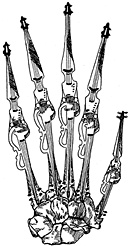 © Grant G., Martinez, GA