Doubt
November 30, 2011
I ask god for forgiveness but I do not hear his voice
You may say it's my choice but I swear I've
Never heard a single word unfurled onto empty scrolls of truth
Where believing is no lie.
Sometimes I want to die only to see which religion is right
To understand that we aren't all just crazy
Just losing our minds in some biblical phrase
Just wishing there's really someone else out there
Not just planes in the sky
Just wondering.
I ask god for an omen but I don't know what to see
To be, when nothing exists but fantasy
And reality is just our favorite fallacy,
Where we pray and plead unnaturally
But never hear another sound.
I ask god not to forsake me but I fear it is too late,
Sins un-absolved,
I write them down in my brain
The pain of forgetting, too great yet the memory may send me down to some deep below fire.
I ask god to remind me, strengthen me
Show me some unbroken path,
New world,
Show me something I can't ignore
That will affirm god in my core,
But there's nothing at all.
I ask god for answers but am forced to keep asking,
Since when is silence a good response?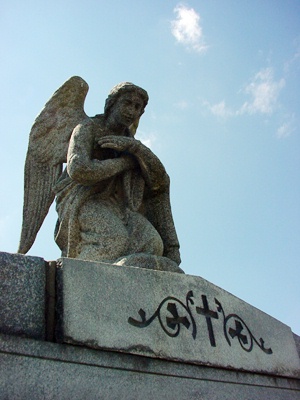 © Greg K., New Lenox, IL