The Truth
November 30, 2011
I want the truth
and nothing but.
I want your honesty
and nothing else.
I want you
and only you.
But I need
the honest truth.
I know you're
up to something,
by the way you laugh
like it's nothing
when I know it's
something.
I know you're
up to something,
by the way you're quick
to accuse and
keep a short fuse.
How you hide and hide,
and never ever confide.
How there's only one side
and that's your side.
I know you're
keeping secrets.
Because when I ask
you act as though
you do not understand.
As though I do not understand
what I am asking.
But I do understand!
I know because when I ask,
You try and turn the tables
creating fables.
We're so damn unstable!
I know because my
cautious says so.
Because my dreams
analyze your actions,
and produce a thesis
from your statements.
A thesis to fulfill a full
comprehension and
apprehension,
even in the midst
of our tension.
I know because
you let me know
by telling me you
don't want me to know
because if I do know
If I know what they know
I'll be hurt,
and you don't want
to hurt me,
you don't want to
see me hurt.
Because you love me,
right?
I use to think
I had the best,
better than the rest.
I use to think I had it all
When you first made me fall.
I couldn't wait for you
to call,
I would've died for that call.




Now.
Now, I don't know.
I don't know
if you're being faithful
on those late nights out
partying with the boys.
I don't know if you really,
really truly love me…
Because if you loved me,
truly… If you truly loved me,
you'd be faithful.
And I don't know anymore.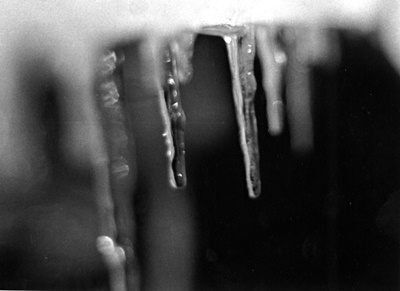 © Lindsey D., Marblehead, MA