Poetry Is
November 30, 2011
Poetry is the earth's crispy crust,
the green and blue blanket
that caresses the midnight sky.
It's the touch of shooting stars
and the taste of sour silver.
It's Edgar Allen Poe
and the black nights of Africa.

Poetry is the hot magma
that seeps from the Rocky Mountains.
The Mississippi river,
that runs cold to the Pacific.
Poetry is expression,
it ain't always structure.

Poetry holds the crystal ball
to peace and precisely
pure pleasures,
To change.
The end of bombs and blame,
hate and frustrations.
The beautiful new beginning
of patience and restorations.

Since I am in love with poetry
I can not truly be in love.
Te Amo plays as the world turns
and the pencil punctures the paper.
The depressed concrete of emotions
cracks and crumbles.
A terrorist
attacking thy sweet country,
the mirror image of bitter beauty.

Poetry is the complied work of success,
possessed by intelligent intellectuals.
The finding of ease and meaning,
by seeing the heart of being
and ceasing the reason of
seasons sickening souls and
soaking in sorrow.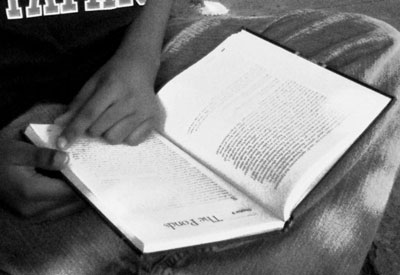 © Allan L., Plano, TX