Pitiful Fury
November 29, 2011
Lapping and splashing
A thousand rocks,
The waves tumble further
Upon the docks.

Lunging in surges
Of laughable height-
I stay there, I stay there,
The whole of the night.

Everyone else went home
Long ago.
Saying behind them,
"The sea! Lo, its throws!"

I watch it rage
Like a clumsy child.
Will it ever decide
To stop being this wild?

The heavens, thick and black,
Threaten my leave.
When I did not,
How their anger sieved!

Ha-ha, ashen skies!
Come get me, ocean tides!
Kicking up sand across the shore,
I run, I run- till I can no more.

I scream at its uproar,
Fall into the waves.
Throw fists at her foam
And beckon her outrage.

She tries--oh she does!
To drown my voice out.
The harder it plumets,
The more I will shout.

Sunrise begins,
And flee in a whoosh.
Her attempts shrink back
Without any push.

That is why I waited
When fear held the rest.
Even the mighty ocean
Is not to the test.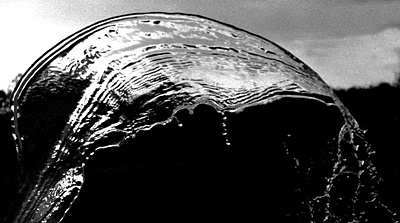 © Kellie S., New London, NH