Myself
November 29, 2011
The ship carries all that I was
and desire to be.
It floats in the miraged horizon
as I unwillingly swallow salted sea.
The ocean conformed me into a fretful coward,
paddling...

In the sting of the sun my skin crinkles
to a dry white,
yet the vessel still floats calmly
in and out of the night.

Oh how I long for all that I was--
for it is all that can save me from the fluorescent
below.

Still, still, still.
Slowly it takes me until the surface gleams placid.
Still, still, still.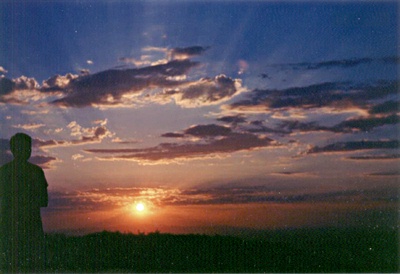 © Jovee B., Dededo, Guam