Anything But the Best
November 29, 2011
I always thought I deserved the absolute best
I'd go on searching and never rest
I think I might have found it to

That one guy with that great smile
Laid back attitude
The one you know will never hurt you
Go out of his way to make you smile

I wondered why any girl would settle for less when every girl can obtain the best?

Then it hit me out of the blue
One day when he said I love you
I felt not worthy
That I wasn't up to the standards of the best

I suddenly realized why a girl who deserves the best would settles for less.

Because the best is so far away
There in there own class.
You know you found the right one
That measures up to every expectation
That blows you away with just a single flirtation

You cower at the thought
Doubt everything you believe
But you go there anyway
Does he feel the same way about me?

Then you finally get it
The best is out there and there's that one for you
But you won't take that risk
It's way to hard and way to frightening

Because the best isn't like all the rest
He did more than just catch your eye
He claimed your heart
And that never happens

You go through guys on a weekly basis
Never thought you've get someone on the A-list
And when you feel that pain
That physical pain and know there's no one
That could beat him.

He becomes more than just some guy
He becomes the center of your world
And there's no going back then.

So instead of pursuing him the way it should be
Letting the will of god bring you together
Then leaving it to fate to handle the rest

You forget what you deserve and think that will never happen to me.

So the girl that deserved the best will settle for anything less.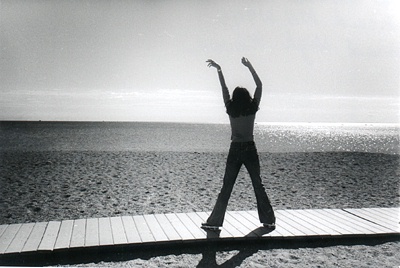 © Colleen F., Marblehead, MA