Is It wrong to not love who loves ?
November 30, 2011
Is It wrong to not love who loves ?
He slightly smiles, opening his mouth enough to catch a break of air.
Our lips so close.
Tempting me with every will power I have not to connect to his with a wet kiss of desire.
Teasing me with his tongue, I crack the thin line of temptation.
Soft lips like frosting.
I'm hungry for him.
It's a mess of mouth and his hands are wrapped around my back, slowly sliding down my spine.
Pulling me in tight like it's not enough to satisfy him.
I put my hand between us, placing my index finger on the top of his pocket
Was this a hint?
He pulls back as if he was being sucked away by some invisible force. He's so confused.
I didn't mean to scare him.
I liked kissing him I promise. It was just… he stared at me. Cinnamon eyes stabbing mine with pain.
"we shouldn't" he shakes his head.
He knows but doesn't want to accept it.
"This is wrong"… the way his eyes lost color, turning into a dark chocolate. I was killing him inside. Just like that.
Looking down, I'm a coward, hiding in my own body.
I'm a prisoner in my own heart. I can't face him.
Ready to walk home to dive into my pillows and cry myself to sleep. There's a voice, His voice.
"Tess wait, I have to tell you something" my heart skips a beat and I hold my breath.
So shy to turn around, I stand still, stuck in neutral.
His hands are on my arms and his whisper is in my ear.
Those three words. He speaks again "I love you".
Shattering my body. I feel so weak. The pit of my stomach is so heavy but I hadn't eaten in days.
I can't speak.
"I…I don't know what to say…"
"Tess just say anything, tell me you love me back!"
On his knees now, hugging my waist, thriving for an answer just for assurance. He looks so scared.
But I…I can't"
Standing up now, the shadow of his body was over mine, he looked like a monster.
"what did you just say"
I can't do this anymore, I have to do this now… "I don't love you Ty I just don't…I'm sorry"
Even I couldn't lie to myself…
Sorry could never take back what I had just done.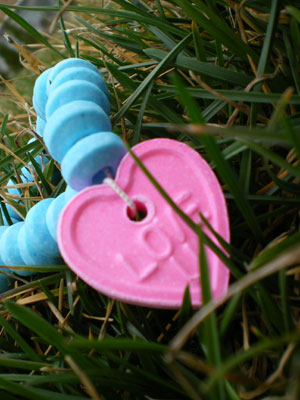 © Jennae P., Kennewick, WA