From Me To You
November 9, 2011
Tell me, is this just a disguise
For all the tears you're unwilling to cry.
Because I can see the pain in your eyes
And the despair etched in every lie.

I know that life has its ups and downs,
Maybe it seems like a life of only frowns.
But trust me when I say
That I'll somehow always brighten your day.

Even when it seems like its the end
Even when you think you've got no friends.
Trust me when I say,
You'll have me for forever and a day.

And I know that life can hit you hard
Piercing you like the edge of a broken shard
Sometimes you're left with lasting scars
That collect inside an endless jar.
But I promise I'll erase them all away
And from your happiness, you'll never stray.

Because to your heart I'll do some mending
And I'll show you your own happy ending.
Just watch that mask of paint away
And leave behind that shattered shell
That seems to hide your soul so well
Because I promise, I'm here to stay.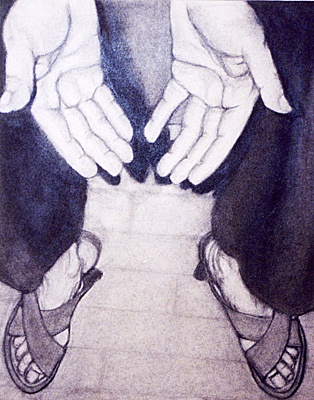 © Daniel R., Cicero, IL