Please Pass
December 2, 2011
Frozen in my chair;
paralyzed under the weight of your stare.

I can't inhale.
I can't exhale.

Locked in limbo.
Struggling to balance my thoughts like a bimbo.
Internally flailing in fear,
as you walk ever near.

Please pass.
Please pass.

You stop and smile.
I swallow bile.

Gaze flitting between you and the floor
as your eyes gently implore.

You proffer polite sympathy.
Casting cracked smiles,
as my blue butterflies
spontaneously combust;
stirring up emotional dust.

I don't know what to say.
You start to walk away.
I never know what to say.

My chest expands
with bittersweet demands.
I feel sorrow
and know it will still be there tomorrow.

You keep going at a fast pace
I wish you had done that in the first place.
How can I fight
love at first sight?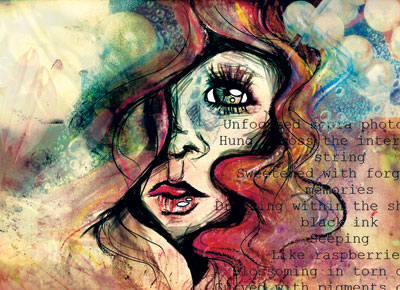 © Victor K., Las Vegas, NV