The Boy
December 8, 2011
Love.
A thing in fairy tales, or a thing of reality?
A thing of magic, of a child's imagination?
No, no love is real.
It exists in all of us.
Love for you,
Love for them,
Love for all of us.
But the boy with the green eyes is different.
Magical, whimsical even,
He is mysterious, and sly as a button.
He makes my heart flutter,
But not in the way the friends do,
Not in the way the parents do,
Not in the way the grandparents do.
The way he makes my blood race is special,
More special than the other boys,
What makes him so much more special?
The way his hair flops in his eyes?
The way his fingers fit through mine?
No. No, I think it's the way his heart beats in rhythm with my own.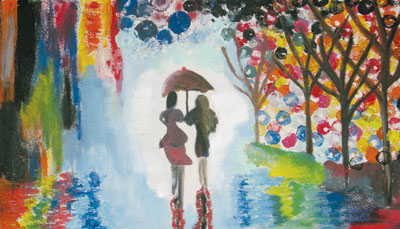 © Uzair M., Faisalabad, Pakistan