After the Fire
December 6, 2011
After the Fire
The snow is falling
in a forest of
stone and metal.
Every steel branch
and every granite leaf
is bathed in the soft
flakes of winter.
The inhabitants of this world
has long since departed –
victims of the burning flames
and the icy silence that calmly followed.
Fire gives way to ice,
and both step aside for Death.
He lingers over the woods,
his bottomless basket ready
to collect the fallen souls.
The branches have burned.
The leaves have frozen.
The trees have fallen.
The birds have sung their songs
of death and despair and destruction.
The fighting has ended.
The animals have perished.
The storm has passed.
The sky is gray.
All is calm, and
the snow is falling
in the forest.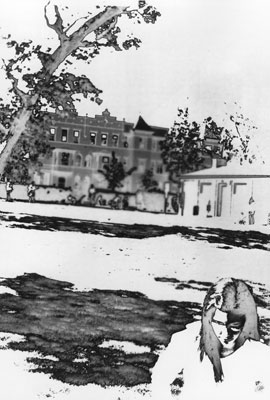 © Simon E., Bethesda, MD