Greatest show you'll ever see
December 6, 2011
This isn't me
This conniving snake filled with lies
Each promise filled with hypnotic venom and bittersweet hate
Each smile used to hide the despising thoughts
Each laugh directed AT not WITH you
Each act of caring is just that:an act! But it's the greatest show you'll ever see.

This can't be me!
...can it?
What happens when you look in the mirror and can't even recognize yourself?

Maybe I'm finally just letting everyone in
Shedding this skin to show the true snake inside
Maybe this is what's real
And you've just been seeing a lie.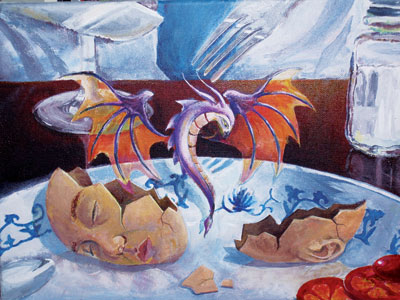 © Yukun Z., Toronto, ON, Canada