Red: The Most Righteous Colour
December 6, 2011
Red is not something that one can simply obtain;
Red must be sought out, well-earned,
and is highly protected once achieved.

Red is the blood-shed of both allies and foes.
Red is the sunset after a dreary day,
and has the ever-so slight feeling of comforting warmth.

Red is the taste of rust that stains your mouth
as you wrap your lips around your deep wound
hoping that somehow saliva can numb the pain and halt the bleeding.

Red smells like the ashes of
destroyed fields, cities, and homes.
Red is the smell of sulfur that lingers behind
as you attempt to tend your comrade's sores.

Red makes me feel envious;
envious of those who oppose my honor.
Red fills me with courage;
the courage to stand my ground
and to protect my dignity.

Red is the sound of guns
blazing their bullets
through anything in their way
leaving behind only a mere empty shell.

Red is the sound of artillery strikes blaring
as they crash into the lives of innocent people
creating an oh so bitter-sweet oxymoron of flesh and decay.

Red is found in Russia, Germany,
China, and even here in the United States.
Red can be found in any nation that you can think of.

What is Red you say?
Red is sought out by many nations,
no matter how much they had already acquired.
Red is sought out by men, women, and all children alike
they all search for a way to obtain it.

Red is war.
Red is hate.
Red is Pride.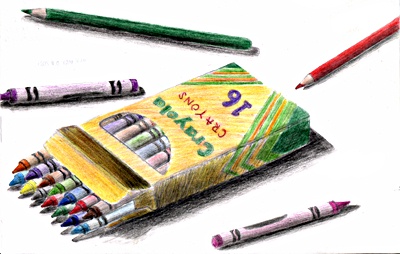 © Dana H., Wichita Falls, TX