She is Home
December 6, 2011
She lights his cigarette.
And here, under this single blinking streetlight, he somehow feels at home.
He has no right to feel at home here, here in this utter armpit of humanity, here in this place of corruption and filth and sin.
And yet, he realizes that home has no attachment to a place, but a person.
Her.
She is home.
Where ever she is, he is home.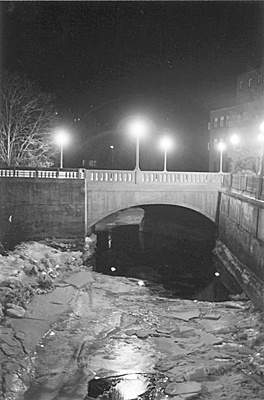 © Peter G., Glenburn, ME