HELP!
November 10, 2011
The only reason you smile when you see me is because you see me in pain,listen this is a hard time for both of us it's NOT a game,
Feelings are hanging in the balance,not understanding what to do and not being able to hang on.
I try and avoid you so I can forget you,I know you talk to other guys,I hope you are doing want you need to move on and forget about us,I try hard but I still miss you.
I messed up when I embraced you and told you I miss you,I just gave you the extra motivation to hurt me and miss you and laugh at me in my face!

You just like the way you see me suffer,but your right,I hurt you first and this is my fate,
I just want to forget about you and about the year I was with you,I'll move on and never look back,and never regret,u will find someone better,I bet

I just hate the way you smile when you see me,you smile not because I make you happy,but because I suffer. You see me in a fiery pit and you see me burning and shouting for help,while you sit on the edge and look down and just look and point and you don't even flinch. Someday someone will come around and give me a hand and pull me out,I will be joyous,with my head up high and never look back. Even tho we might not be getting along,If I ever see you in the fiery pit because of some else,I wont hesitate to look down and reach for you. As of now,forget me and i'll forget you too.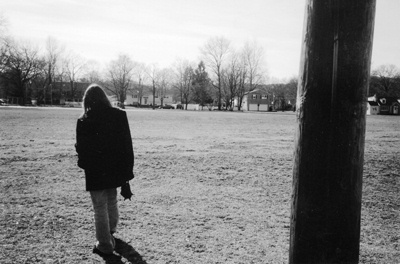 © Rosalie P., Pompton Plains, NJ