Beautiful Blemishes
November 10, 2011
He stands before the faded wall
Artist and canvas,
Broken and proud.

Weary, wounded arms
Caress the scattered cracks,
Intricate as a web,
Reflecting his battle-marked
and tired soul.

Brush in one hand,
A can of spray paint in the other
His arms, marked with flaws
Flow like music
Perfectly imperfect

A symphony of color
Erupts from the brush
As it sings across the wall
While the spray paint breathes softly…

Tracing a shining path down his cheek,
A single tear is the artist's healing balm
Filling in the fractures of his soul
As the paint fills in the faults in the wall

Graffiti covers the wall like scars,
Concealing its blemishes
Healing the wounds
Of the artist and the canvas.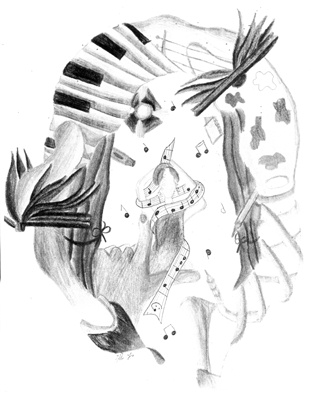 © Kelly L., Brooklyn, NY