Calm.
November 23, 2011
As I walked on bare feet on my freshly mowed lawn, a cool spring breeze washed over me.
I thought of how great it was to be alive and able to breathe in such wonderful smells.
I try to imagine that day, but it's not the same.
I can't remember the exact way I felt.
I'll just have to wait until next spring comes to experience it again.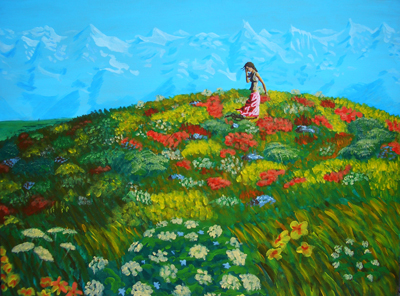 © Allison F., Langhorne, PA