The Right Way To Fall
November 23, 2011
Softly falling cherry blossoms
dancing in the breeze
drift a little slower, now,
let people view you from a far.
Follow those stars in the night sky;
they will show you who to be, follow their patterns
and fall into harmony
with them.


If only you could twinkle
like they can;
how you would shine!
If only you could dance in the sky
like they can;
how you would twirl!
If only you could grant wishes
like they do;
how desired you would become.


Though you don't shimmer
like they do,
though you don't twirl
with them,
though you go after you own wishes
and not theirs;
You can make your own path.
Do not yield to what the stars are like
-for they shall soon burn out-
but instead let yourself fall into place
the way nature intended.


Do not fight the breeze, flow with it
Do not follow the stars, they will surely die
Do not worry about your path, you are perfect the way you are.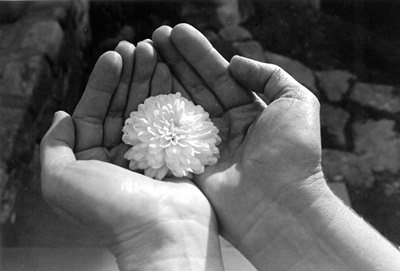 © Beth S., Marblehead, MA